Welcome to At a Glance Decor Inc.
SHUTTERS, WINDOW TREATMENTS, UPHOLSTERY, CUSTOM FURNITURE, STAGING, BEDDING...AND INTERIOR DESIGN
We Bring The Store To Your Door!
Award Winning Professional Interior Designers for Residential and Commercial Spaces
We are top interior designers (Serving Los Angeles, Ventura and Santa Barbara Counties) here for all of your design needs from floor to ceiling.
At A Glance Décor's staff listen and connect with you to provide insightful, thoughtful, imaginative and creative designs for your use and pleasure.
Your dreams and your budget are our by-word. Our work is our passion and our guiding principle is to enhance your life while respecting the environment we all share. Quite simply we love our work and so will you.
At A Glance Decor interior design firm is built on a reputation that always pays attention to detail, workmanship, cost and schedule. We are top interior designers that make imagination a reality when it comes to your home. We design and fabricate all window treatments (including shutters) reupholster tired furniture, build custom furniture, stage a home for sale or redesign for your enjoyment. We offer space planning and CAD drawings so that you know exactly what your room will look like before we begin. Our vast array of fabrics and finishes range from sumptuous and classical through modern and contemporary designs .
Welcome to At a Glance Decor Inc.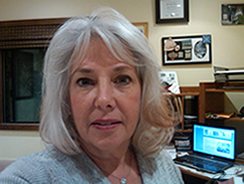 Sharon Renshall Owner of
At A Glance Decor
We bring an eye for color
and arrangement to your home.
Member Login
Follow Us:
All Credit Cards Accepted